These Are A Few Of My Favorite Things….From Trader Joe's
I am actually one of those weird people who enjoy shopping for food. I love reading labels and looking for new items. If you see me lining up different labels of the same products side by side, I am in my glory. I truly believe an educated consumer is the very best customer.
Trader Joe's is one of my favorite places to shop for so many reasons. Comfortable store size with a very good selection of different products allows me to get in and out of TJ's in 15 minutes or less. A feat unheard of in other massive grocery stores. No shopper or loyalty card actually makes me happier as I work towards simplifying my routines. I love the yummy samples they always have available and the free mini-coffee cups. Most prices seem lower than other stores and the staff is friendly and has a history of doing nice things for the community. This loyal customer exits Trader Joe's with my recycled burlap bags and having spent about $25 per bag or $50 total…with a smile on my face.
So bedsides the $1.99 herb plant and Inner Peas snack, I recommend Trader Joe's for a few other items. Here are just a few of my favorites:
Organic Flaxseed Meal
Organic Chia Seeds
73% Dark Chocolate Covered Almonds
SPICES- especially the Everything But The Bagel Seasoning Mix
Whole Wheat Pizza Dough ($1.19!)
Great assortment of nuts!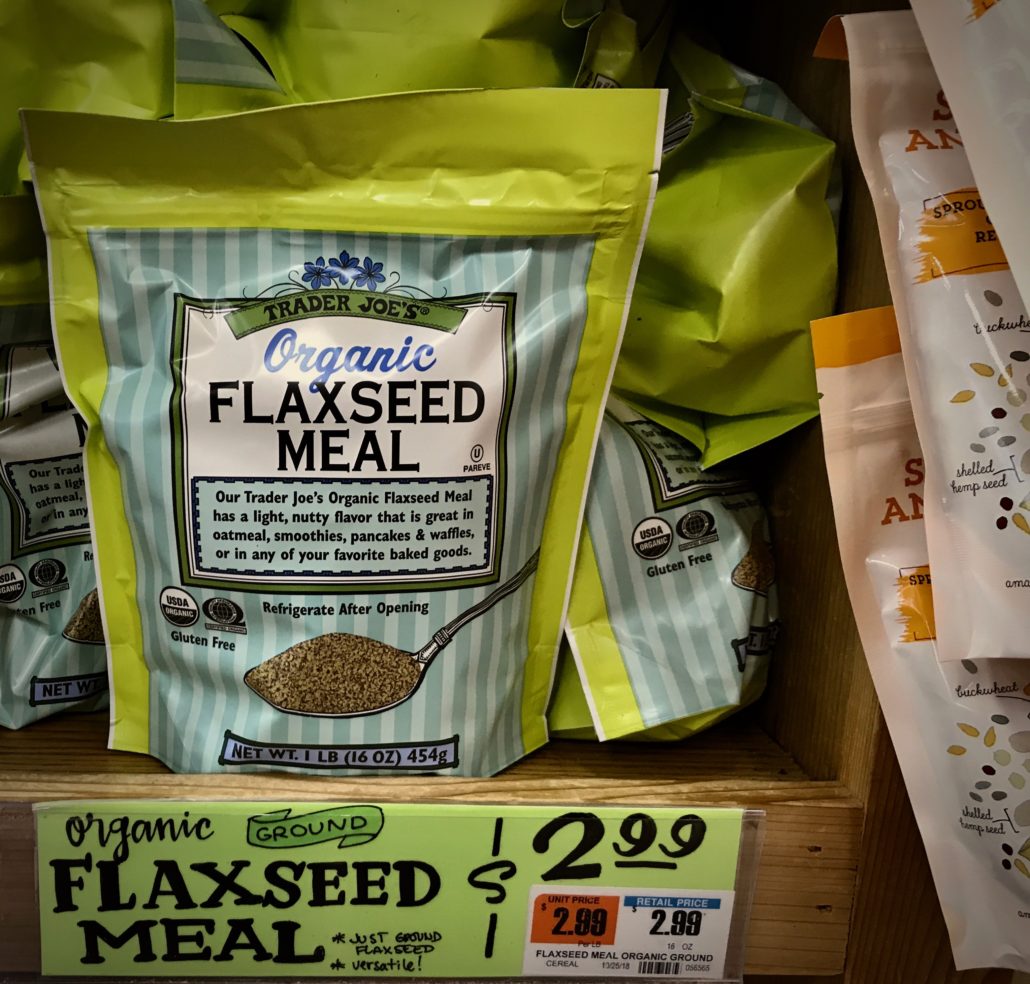 There are so many more great reasons to shop at Trader Joes and so many more healthy foods to buy. Eat Well Buffalo would love to hear what your favorites are!