Join Us Virtually On May 27th And Create A Fabulous Plant-Based Charcuterie Board
Eat Well Buffalo is thrilled to be part of HER Kitchen and partnering with Board In Buffalo to present this fun, informative and fantastic opportunity to create this awesome+nutritious presentation!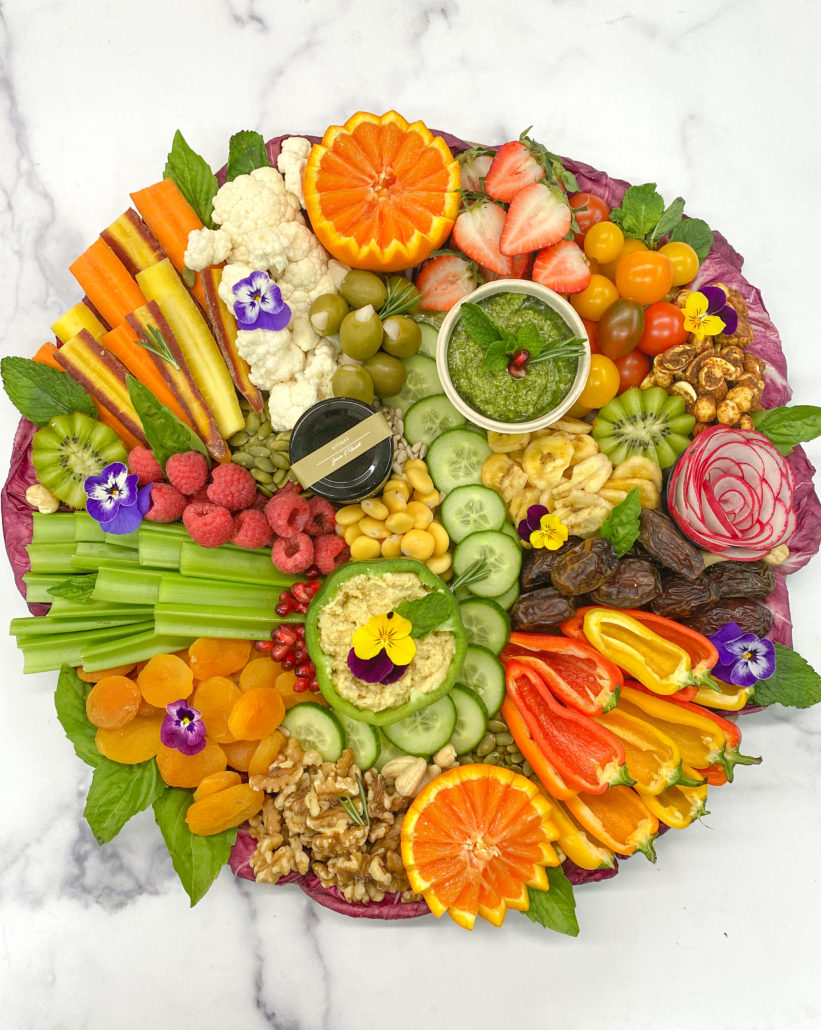 Visually outstanding, nutritionally dense with diverse flavors, texture and colors sure to please every palate!
How To Build a Plant-Based Charcuterie Board
with Board in Buffalo
———————————————-
During this live virtual online cooking class with HER Kitchen (a partner of Eat Well Buffalo) + Board in Buffalo, you will learn how to build a show stopping plant-based charcuterie board that not only looks amazing but is nutritious and tastes incredible! You will learn everything from flavor pairings, to color coordination, to making the perfect veggie rose — as well as how to choose ingredients based on both nutritional synergy + density. We will be making 2 plant-based spreads for your board.
$22 – Ticket price includes:
— Charcuterie Board Construction Demo with food stylist Miranda Rozek
— In-Class Discussion + Demo on plant-based spreads with mother-daughter duo Susan Morreale (a registered nurse, breast cancer survivor, and plant-based advocate) and Ciara Morreale (a long-time restaurant industry professional + certified sommelier) of HER Story and Sally Gower of Eat Well Buffalo (a certified health coach + healthy eating advocate with a certification in plant-based nutrition from Cornell).
— Complete Ingredient List with Brand Suggestions
— PDF Download of Health Benefits + Tips/Tricks + Recipes
— Suggested Organic Wine Pairing
— Discount code for HER Kitchen + Board in Buffalo
This class will be held virtually through Zoom – feel free to connect with your computer, phone or tablet. Interactive questions are encouraged. Use of Video is optional. Zoom Link + File Downloads with Recipes + Kitchen Equipment List will be emailed out prior to the class.
———————————————-
THURS. MAY 27th at 6:00pm ET
Purchase your ticket here:
https://www.herkitchenbuffalo.com/productshk/board-in-buffalo-plant-based-charcuterie-board